Honda Fit: Using the Phonebook

PHONE button
► Phonebook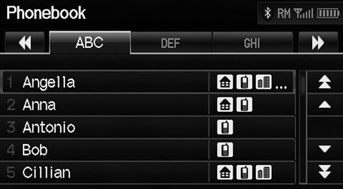 1. Select a name.
 Select alphabetical tabs to display the entries in the group.
2. Select a number.
3. Select Call to begin dialing.
Up to three icons are displayed for each phonebook entry. If there are more than three numbers for an entry, "…" is displayed.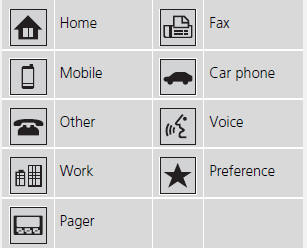 This feature is not available on all phones.