Honda Fit: Adjusting the Sound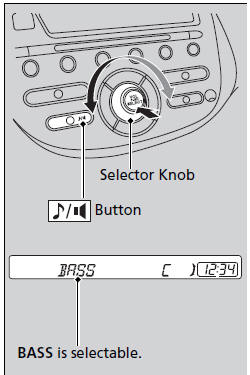 Press the

(sound) button, and
rotate


to adjust the setting.
Each time you press the

button, a
sound mode switches as follows.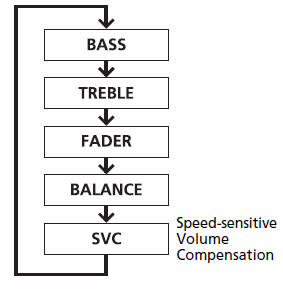 When the adjustment level reaches the center, you will see C in the display.
The SVC has four modes: OFF, LOW, MID, and HIGH.
SVC adjusts the volume level based on the vehicle speed. As you go faster, audio volume increases. As you slow down, audio volume decreases.