Catalytic Converter System
Warm Up Three Way Catalytic Converter (WU-TWC) and Under-floor Three Way Catalytic Converter (Under-floor TWC)
The WU-TWC and the under-floor TWC convert hydrocarbons (HC), carbon monoxide (CO), and oxides of nitrogen (NOx) in the exhaust gas to carbon dioxide (CO2), nitrogen (N2), and water vapor.
WU-TWC (ATTACHED TO THE CYLINDER HEAD)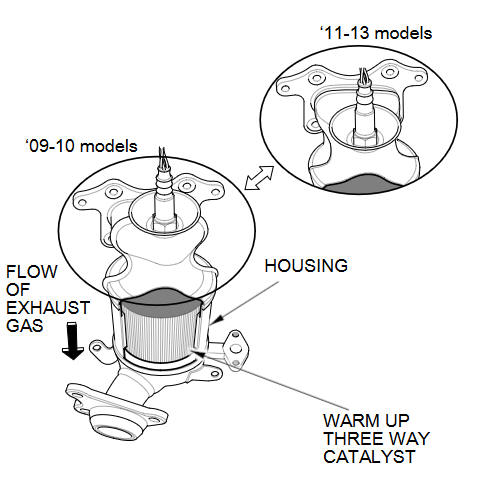 UNDER-FLOOR TWC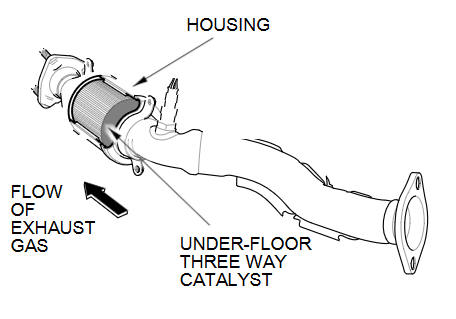 See also:
Adjusting the Seats
WARNING Sitting too close to a front airbag can result in serious injury or death if the front airbags inflate. Always sit as far back from the front airbags as possible while maintaining cont ...
System Theft Protection
The system is disabled when it is disconnected from the power source, such as when the battery is disconnected or goes dead. ■ Reactivating the system 1. Turn the ignition switch to ON (II) ...
Parking Brake Inspection and Adjustment
Inspection Pull the parking brake lever (A) with 196 N (20 kgf, 44.1 lbf) of force to fully apply the parking brake. The parking brake lever should be locked within the specif ...