Honda Fit: Setting Up Speed Dialing

PHONE button
► Speed Dial 1 or Speed Dial 2
Create speed dial entries with voice tags for easy calling.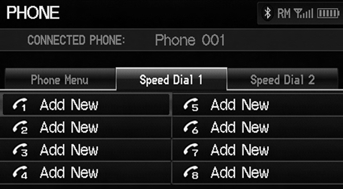 1. Select Add New.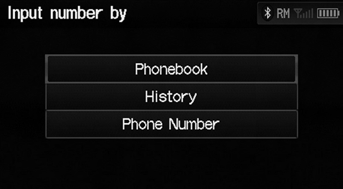 2. Select a number entry option.
3. Select a number.> 4. Select Voice Tag.>  Select OK to store the speed dial without a voice tag.> 5. Follow the prompt to enter a voice tag.
The following options are available: • Phonebook
: Adds a number from the imported phonebook.
• History
: Adds a number from the last 20 numbers.
• Phone
Number
: Enters a number manually.
You can control the HFL system using voice commands.
Up to 15 speed dial entries can be stored per phone.