Honda Fit: Viewing the Routes
View three different routes to your destination.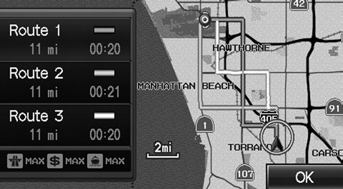 1. Select a route on the list.
► The travel distance and estimated travel time is displayed for each route.
► The system calculates and displays the route line on the map screen.
2. Select OK.
It is not unusual for some calculated route options to be identical.