Honda Fit: Online Reference Owner's Manual
This owner's manual should be considered a permanent part of the vehicle and should remain with the vehicle when it is sold.
This owner's manual covers all models of your vehicle. You may find descriptions of equipment and features that are not on your particular model.
Images throughout this owner's manual (including the front cover) represent features and equipment that are available on some, but not all, models. Your particular model may not have some of these features.
This owner's manual is for vehicles sold in the United States and Canada.
The information and specifications included in this publication were in effect at the time of approval for printing. Honda Motor Co., Ltd.
reserves the right, however, to discontinue or change specifications or design at any time without notice and without incurring any obligation.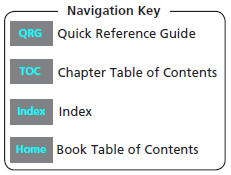 See also:
ATF Cooler Cleaning (A/T)
Special Tools Required ATF Cooler Cleaner GHTTTCF6H Magnetic Nonbypass Spin-On Filter GTHGNBP2 *: Available through the Honda Tool and Equipment Program 888-424-6857. Before installing an ...
Wear Indicators
The groove where the wear indicator is located is 1/16 inch (1.6 mm) shallower than elsewhere on the tire. If the tread has worn so that the indicator is exposed, replace the tire. Worn out ti ...
On-Screen Commands
The system accepts these commands on any screen. There are over 100 on-screen commands. Say what is written on the screen to activate that selection. For lists, you can say the list item number to ...