Honda Fit: Handling the Unexpected
Flat Tire
● Park in a safe location and repair the flat tire with the compact spare tire*, or using the tire repair kit* in the cargo area.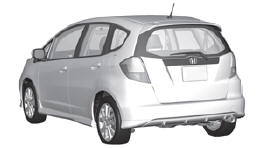 Indicators Come On
● Identify the indicator and consult the owner's manual.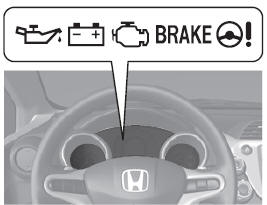 Engine Won't Start
● If the battery is dead, jump start using a booster battery.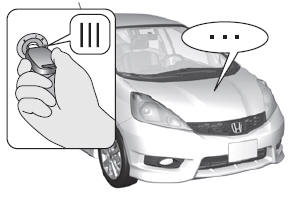 Blown Fuse
● Check for a blown fuse if an electrical device does not operate.
Overheating
● Park in a safe location. If you do not see steam under the hood, open the hood, and let the engine cool down.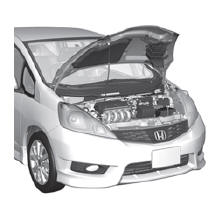 Emergency Towing
● Call a professional towing service if you need to tow your vehicle.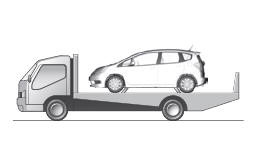 See also:
Lift and Support Points
NOTE: If you are going to remove heavy components such as suspension or the fuel tank from the rear of the vehicle, first support the front of the vehicle with tall safety stands. When substantial ...
iPod® Commands
iPod play iPod play track # (#: 1 to 30) iPod skip forward iPod skip back iPod track shuffle* iPod album shuffle* iPod track repeat* iPod normal play (cancels repeat or shuffle * These comman ...
Your Vehicle's Safety Fe
The following checklist will help you take an active role in protecting yourself and your passengers. Your vehicle is equipped with many features that work together to help protect you and your ...