Honda Fit: PCV
Fuel and Emissions System Description - PCV System
Positive Crankcase Ventilation (PCV) System
The PCV valve prevents blow-by gasses from escaping into the atmosphere by venting them into the intake manifold.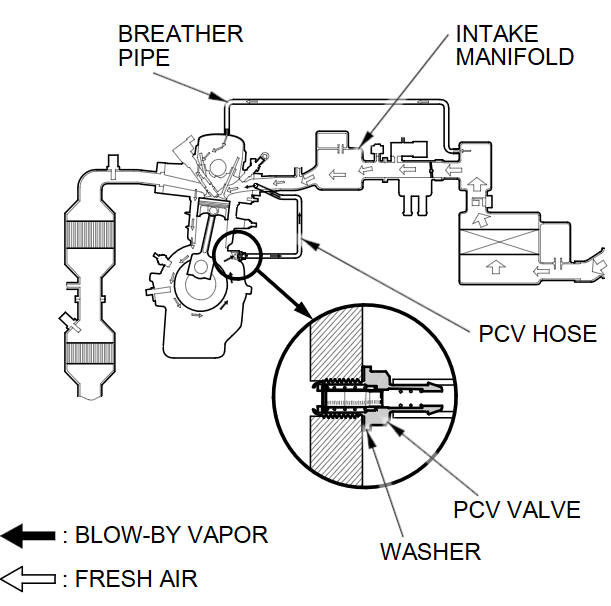 See also:
Find Place Commands
Find nearest (specify place): Auto service center ACURA dealers HONDA dealers Gas station Hydrogen station Auto parts & electronics shop Auto repair & maintenance shop Car wash & d ...
Adjusting the Mirrors
Keep the inside and outside mirrors clean and adjusted for best visibility. Adjust the mirrors before you start driving. ...
High-Mount Brake Light Bulb
High-mount brake light bulb is a LED type. Have an authorized Honda dealer inspect and replace the light bulb. ...