Honda Fit: Navigation—Entering a Destination
Enter your destination using one of several methods, then follow route guidance on the map or guidance screen to your destination. You can also perform these steps using


voice control.
1 Press the DEST button.

2 Select Address.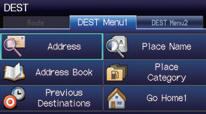 3 Select Street.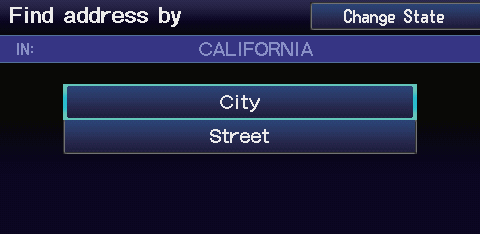 4 Enter the name of your destination street and select List if necessary.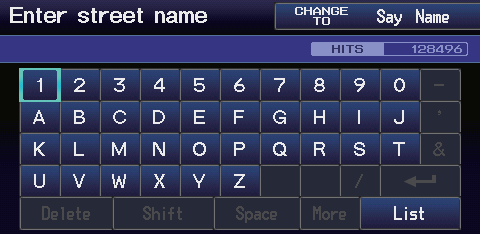 5 Select your destination street from the list.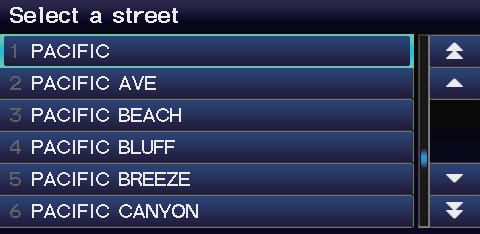 6 Enter the street number. Select OK when finished.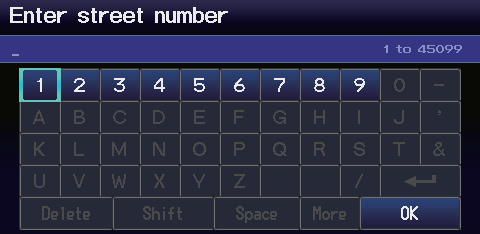 7 If there is more than one city with the specified street, a list of cities is displayed. Select the desired city from the list.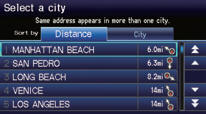 8 Select Set as Dest.
Route guidance to the destination begins.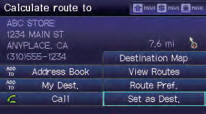 ►View Routes: Choose one of three routes.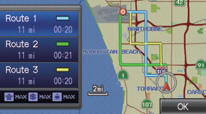 ►Route Pref.: Choose MAX or MIN for the three settings.
See also:
Fuel and Emissions System Description - Catalytic Converter System
Catalytic Converter System Warm Up Three Way Catalytic Converter (WU-TWC) and Under-floor Three Way Catalytic Converter (Under-floor TWC) The WU-TWC and the under-flo ...
Shift Cable Adjustment (A/T)
Remove the center console. Shift the transmission to N. Remove the nut securing the shift cable end. Rotate the socket holder (A) on the shift cable ( ...
Using the Touch Screen
Touch a character or icon on the screen to select it. ►Select Delete to remove the last entered character. ►Select Shift to display accented and upper/lower case characters. ►Sele ...