Honda Fit: Voice Control Operation
1 Press and release the

(Talk)
button.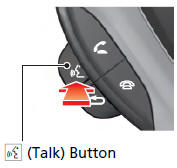 A helpful prompt asks what you would like to do. Press and release the

(Talk) button again to bypass
this prompt.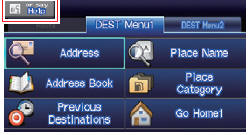 ► The

icon is displayed and the
system beeps when ready for a command. Press the

(Back) button to
cancel.
► Available voice commands are highlighted on the screen.
2 Say a voice command.
Voice Command
►The audio system is muted during voice control mode.
► Say

"Help" to see all supported
commands. A voice help tutorial is also available.
Voice Help
► Carefully read the usage note for the voice control.
Voice Control System
See also:
Cylinder Head Inspection for Warpage
Remove the cylinder head. Inspect the camshaft. Check the cylinder head for warpage. Measure along the edges, and three ways across the center: If wa ...
iPod® Commands
iPod play iPod play track # (#: 1 to 30) iPod skip forward iPod skip back iPod track shuffle* iPod album shuffle* iPod track repeat* iPod normal play (cancels repeat or shuffle * These comman ...
Connecting Rod and Crankshaft End Play Inspection
Remove the oil pump. Measure the connecting rod end play with a feeler gauge (A) between the connecting rod (B) and the crankshaft (C). Connecting Rod End Play ...