Honda Fit: Recommended Engine Oil
• Genuine Honda Motor Oil • Premium-grade 0W-20 detergent oil with an API Certification Seal on the container.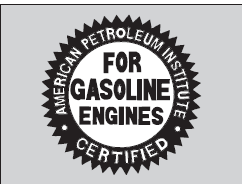 Oil is a major contributor to your engine's performance and longevity. If you drive the vehicle with insufficient or deteriorated oil, the engine may fail or be damaged.
This seal indicates the oil is energy conserving and that it meets the American Petroleum Institute's latest requirements.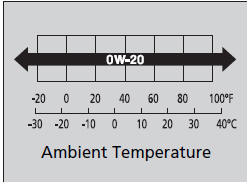 Use a Genuine Honda Motor Oil or another commercial engine oil of suitable viscosity for the ambient temperature as shown.
■ Synthetic oil
You may also use synthetic motor oil if it is labeled with the API Certification Seal and is the specified viscosity grade.
Engine Oil Additives
Your vehicle does not require oil additives. In fact, they may adversely affect the engine performance and durability.
See also:
Piston Installation
If the Crankshaft is Already Installed Set the crankshaft to bottom dead center (BDC) for each cylinder as its piston is installed. Remove the connecting rod caps, and check that ...
Address Calculation
The destination icon shows only the approximate location of a destination address. This occurs if the number of possible addresses is different from the number of actual addresses on a block. For ...
Remote Transmitter
On Sport model LOCK - Press this button once to lock all doors and the tailgate. Some exterior lights will flash once. When you push LOCK twice within 5 seconds, the horn will sound to verify t ...