Honda Fit: Recommended Engine Oil
• Genuine Honda Motor Oil • Premium-grade 0W-20 detergent oil with an API Certification Seal on the container.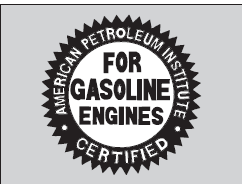 Oil is a major contributor to your engine's performance and longevity. If you drive the vehicle with insufficient or deteriorated oil, the engine may fail or be damaged.
This seal indicates the oil is energy conserving and that it meets the American Petroleum Institute's latest requirements.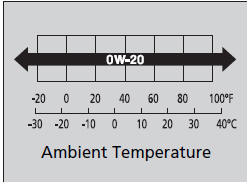 Use a Genuine Honda Motor Oil or another commercial engine oil of suitable viscosity for the ambient temperature as shown.
■ Synthetic oil
You may also use synthetic motor oil if it is labeled with the API Certification Seal and is the specified viscosity grade.
Engine Oil Additives
Your vehicle does not require oil additives. In fact, they may adversely affect the engine performance and durability.
See also:
Front Seat-Back Cover/Pad Replacement (Part -1)
Special Tools Required KTC Trim Tool Set SOJATP2014 *Available through the Honda Tool and Equipment Program; call 888-424-6857 SRS components are located in this area. Review the SRS c ...
Devices that Emit Radio Waves
The following products and systems on your vehicle emit radio waves when in operation. Each of the above complies with the appropriate requirements or the required standards of FCC (Federal Commu ...
Tires
To safely operate your vehicle, your tires must be the proper type and size, in good condition with adequate tread, and correctly inflated. The following pages give more detailed information on how ...