Honda Fit: Recommended Engine Oil
• Genuine Honda Motor Oil • Premium-grade 0W-20 detergent oil with an API Certification Seal on the container.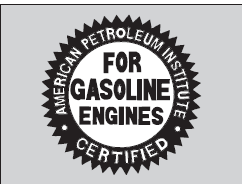 Oil is a major contributor to your engine's performance and longevity. If you drive the vehicle with insufficient or deteriorated oil, the engine may fail or be damaged.
This seal indicates the oil is energy conserving and that it meets the American Petroleum Institute's latest requirements.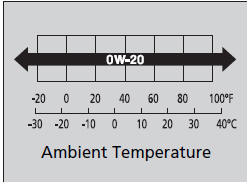 Use a Genuine Honda Motor Oil or another commercial engine oil of suitable viscosity for the ambient temperature as shown.
■ Synthetic oil
You may also use synthetic motor oil if it is labeled with the API Certification Seal and is the specified viscosity grade.
Engine Oil Additives
Your vehicle does not require oil additives. In fact, they may adversely affect the engine performance and durability.
See also:
Transmission Housing and Shaft Assembly Removal (A/T)
Special Tools Required Housing Puller 07HAC-PK40102 Remove the dipstick (A). Remove the shift solenoid valve cover (B), the dowel pins (C), and the gasket (D). Di ...
Pairing from Phone Setup
PHONE button ► Phone Setup Use the Phone setup screen to pair an additional Bluetooth-compatible phone if a phone has been previously paired to the system. 1. Select Add/Select a Phone ...
Fuses
The vehicle's fuses are contained in three fuse boxes. The interior fuse box is behind the driver's coin tray. To access it, remove the tray by turning the dial counterclockwise then pulling ...