Honda Fit: Recommended Engine Oil
• Genuine Honda Motor Oil • Premium-grade 0W-20 detergent oil with an API Certification Seal on the container.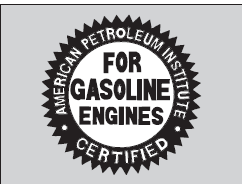 Oil is a major contributor to your engine's performance and longevity. If you drive the vehicle with insufficient or deteriorated oil, the engine may fail or be damaged.
This seal indicates the oil is energy conserving and that it meets the American Petroleum Institute's latest requirements.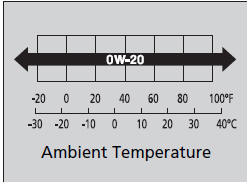 Use a Genuine Honda Motor Oil or another commercial engine oil of suitable viscosity for the ambient temperature as shown.
■ Synthetic oil
You may also use synthetic motor oil if it is labeled with the API Certification Seal and is the specified viscosity grade.
Engine Oil Additives
Your vehicle does not require oil additives. In fact, they may adversely affect the engine performance and durability.
See also:
Numbers
...
Changing the Rear Wiper Blade Rubber
1. Raise the wiper arm off. 2. Pivot up the bottom end of the wiper blade until it comes off from the wiper arm. 3. Slide the wiper blade out from the end with the indent. NOTICE Avoid dro ...
Driver's Seat Position Sensor Replacement
Removal NOTE: Do not turn the ignition switch to ON (II), and do not connect the battery cable while removing the driver's seat position sensor. Do the battery terminal disconnection ...