Honda Fit: PCV
Fuel and Emissions System Description - PCV System
Positive Crankcase Ventilation (PCV) System
The PCV valve prevents blow-by gasses from escaping into the atmosphere by venting them into the intake manifold.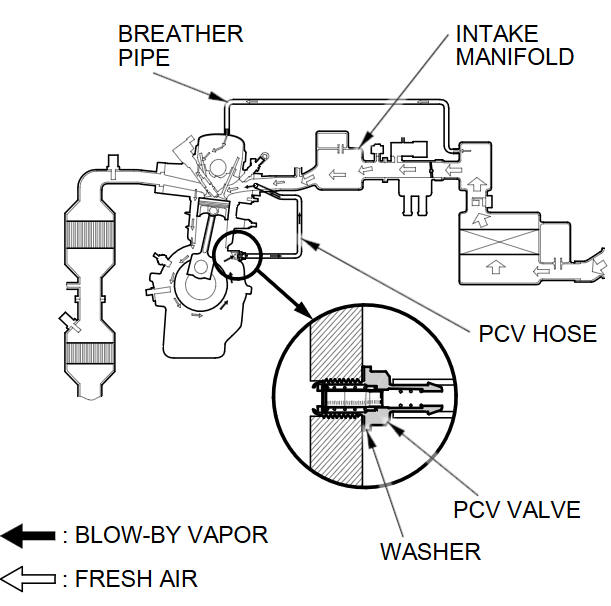 See also:
Auxiliary Input Jack
Use the jack in the console compartment to connect standard audio devices. 1. Open the AUX cover. 2. Connect a standard audio device to the input jack using a 1/8 inch/3.5 mm stereo miniplug. & ...
Engine Coolant
Specified coolant: Honda Long Life Antifreeze/Coolant Type 2 This coolant is premixed with 50% antifreeze and 50% water. Do not add any straight antifreeze or water. We recommend you check the en ...
Replacement (Part -1)
Remove some of the brake fluid from the master cylinder. Raise and support the vehicle. Remove the front wheels. Remove the brake hose mounting bolt (A). ...