Honda Fit: Specifications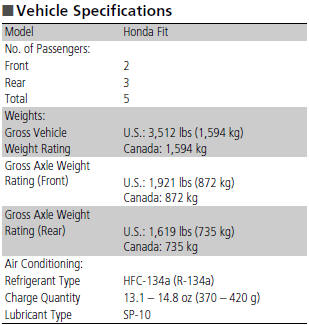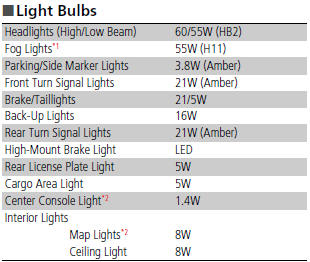 *1: Sport models
*2: Not available on all models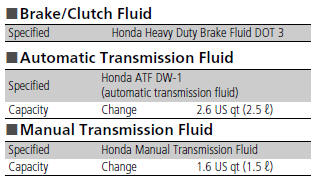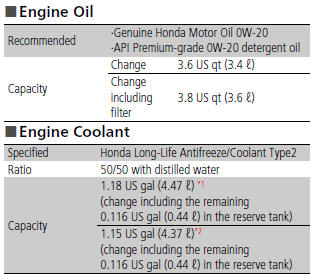 *1: Automatic transmission models *2: Manual transmission models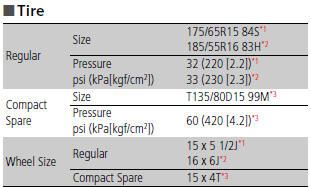 *1: All models except Sport models *2: Sport models
*3: U.S. models and Canadian manual transmission models
See also:
During Route Guidance
During route guidance, route information is displayed on the map/guidance screen. Press the MAP/GUIDE button to display the guidance screen. ...
AM/FM Radio Reception
Radio Frequencies The radio can receive the complete AM and FM bands. Those bands cover these frequencies: AM band: 530 to 1,710 kHz FM band: 87.7 to 107.9 MHz Radio stations on the AM band are a ...
Fuel Information
■ Fuel recomme Unleaded gasoline, pump octane number 87 or higher Use of lower octane gasoline can cause a persistent, heavy metallic knocking noise that can lead to engine damage. ■ ...