Honda Fit: Recommended Engine Oil
• Genuine Honda Motor Oil • Premium-grade 0W-20 detergent oil with an API Certification Seal on the container.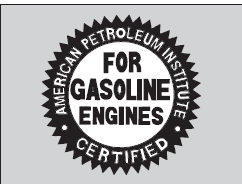 Oil is a major contributor to your engine's performance and longevity. If you drive the vehicle with insufficient or deteriorated oil, the engine may fail or be damaged.
This seal indicates the oil is energy conserving and that it meets the American Petroleum Institute's latest requirements.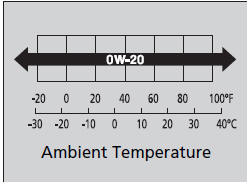 Use a Genuine Honda Motor Oil or another commercial engine oil of suitable viscosity for the ambient temperature as shown.
■ Synthetic oil
You may also use synthetic motor oil if it is labeled with the API Certification Seal and is the specified viscosity grade.
Engine Oil Additives
Your vehicle does not require oil additives. In fact, they may adversely affect the engine performance and durability.
See also:
Fuel Recommendation
Your vehicle is designed to operate on unleaded gasoline with a pump octane number of 87 or higher. Use of a lower octane gasoline can cause a persistent, heavy metallic rapping noise that can lea ...
Breather Line and Suction Line Inspection (Page-2)
Attach the fuel pressure gauge attachment. Then connect the vacuum pump/gauge (A) to the suction line (B), and apply vacuum to the line: If the line holds vacuum, check for a blocka ...
Windshield Replacement
NOTE: Put on gloves to protect your hands. Wear eye protection while cutting the glass adhesive with a piano wire. Use seat covers to avoid damaging any surface. Glass a ...