Honda Fit: Recommended Engine Oil
• Genuine Honda Motor Oil • Premium-grade 0W-20 detergent oil with an API Certification Seal on the container.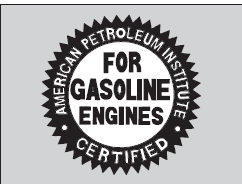 Oil is a major contributor to your engine's performance and longevity. If you drive the vehicle with insufficient or deteriorated oil, the engine may fail or be damaged.
This seal indicates the oil is energy conserving and that it meets the American Petroleum Institute's latest requirements.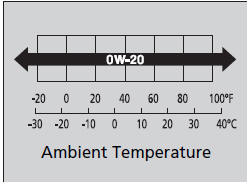 Use a Genuine Honda Motor Oil or another commercial engine oil of suitable viscosity for the ambient temperature as shown.
■ Synthetic oil
You may also use synthetic motor oil if it is labeled with the API Certification Seal and is the specified viscosity grade.
Engine Oil Additives
Your vehicle does not require oil additives. In fact, they may adversely affect the engine performance and durability.
See also:
Camshaft Installation
Insert the camshaft (A). Apply new engine oil to the journals and the cam lobes. Install the CMP pulse plate. Install the CMP sensor. Install the r ...
MAF Sensor/IAT Sensor Replacement
Disconnect the MAF sensor/IAT sensor connector (A). Remove the screws (B). Remove the MAF sensor/IAT sensor (C). Install the parts in the reverse order of removal ...
Audio
The advanced audio system provides clear, well-defined sound and makes the most of your music. Enjoy listening to a variety of audio sources, such as: AM/FM Radio Compact Disc iPod® USB ...