Honda Fit: Recommended Engine Oil
• Genuine Honda Motor Oil • Premium-grade 0W-20 detergent oil with an API Certification Seal on the container.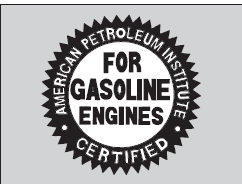 Oil is a major contributor to your engine's performance and longevity. If you drive the vehicle with insufficient or deteriorated oil, the engine may fail or be damaged.
This seal indicates the oil is energy conserving and that it meets the American Petroleum Institute's latest requirements.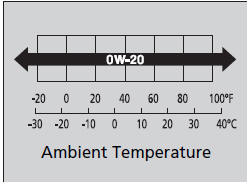 Use a Genuine Honda Motor Oil or another commercial engine oil of suitable viscosity for the ambient temperature as shown.
■ Synthetic oil
You may also use synthetic motor oil if it is labeled with the API Certification Seal and is the specified viscosity grade.
Engine Oil Additives
Your vehicle does not require oil additives. In fact, they may adversely affect the engine performance and durability.
See also:
Bluetooth® HandsFreeLink®
Models with navigation system For models with the navigation system, see Navigation System Manual for how to operate the Bluetooth® HandsFreeLink®. Models without navigation system Bluetooth® ...
Pressure Plate Inspection and Removal
Remove the transmission. Check the evenness of the height of the diaphragm spring fingers using the clutch alignment disc (A), clutch alignment shaft (B), remover handle (C ...
Rear Seat-Back Cover/Pad Replacement
Special Tools Required KTC Trim Tool Set SOJATP2014 *Available through the Honda Tool and Equipment Program; call 888-424-6857 NOTE: Use the appropriate tool from the KTC trim to ...