Honda Fit: Navigation—Entering a Destination
Enter your destination using one of several methods, then follow route guidance on the map or guidance screen to your destination. You can also perform these steps using


voice control.
1 Press the DEST button.

2 Select Address.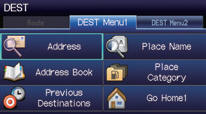 3 Select Street.
4 Enter the name of your destination street and select List if necessary.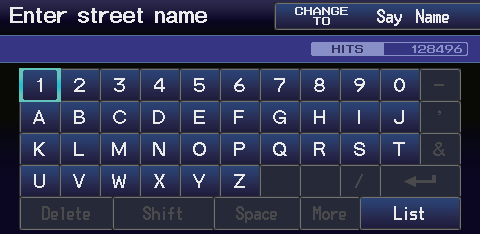 5 Select your destination street from the list.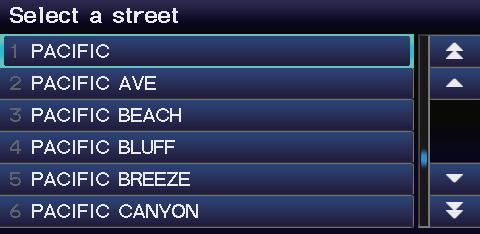 6 Enter the street number. Select OK when finished.
7 If there is more than one city with the specified street, a list of cities is displayed. Select the desired city from the list.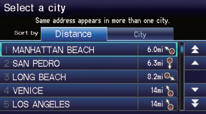 8 Select Set as Dest.
Route guidance to the destination begins.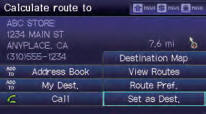 ►View Routes: Choose one of three routes.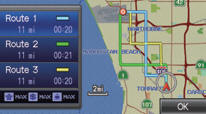 ►Route Pref.: Choose MAX or MIN for the three settings.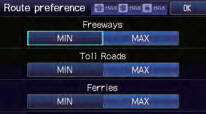 See also:
Previous Destinations
DEST button ► Previous Destinations Select an address from a list of your 50 most recent destinations to use as the destination. The list is displayed with the most recent destination at t ...
Special Tools Required
Mainshaft Holder 07GAB-PF50101 Remove the bolts securing the ATF inlet line (D) and ATF filter holder (E), the line bolt and sealing washers, and remove the ATF inlet line, ATF hose, ...
Flywheel Replacement
Install the ring gear holder. Loosen the flywheel mounting bolts in a crisscross pattern in several steps. Remove the bolts, then remove the flywheel and the ring gear holder. ...