Honda Fit: Navigation—Entering a Destination
Enter your destination using one of several methods, then follow route guidance on the map or guidance screen to your destination. You can also perform these steps using


voice control.
1 Press the DEST button.

2 Select Address.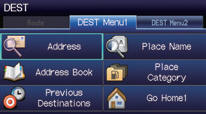 3 Select Street.
4 Enter the name of your destination street and select List if necessary.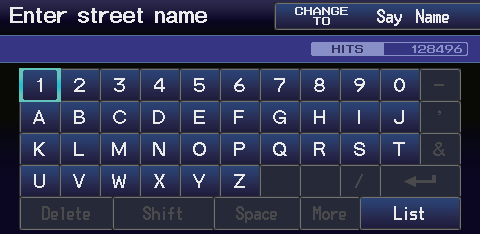 5 Select your destination street from the list.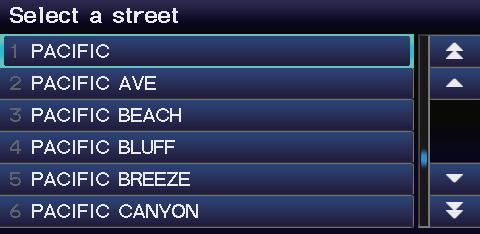 6 Enter the street number. Select OK when finished.
7 If there is more than one city with the specified street, a list of cities is displayed. Select the desired city from the list.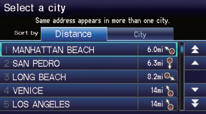 8 Select Set as Dest.
Route guidance to the destination begins.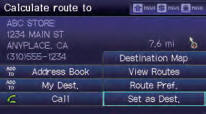 ►View Routes: Choose one of three routes.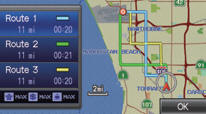 ►Route Pref.: Choose MAX or MIN for the three settings.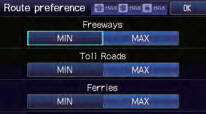 See also:
Driving Guidelines
On Sport model Your vehicle is designed to give you optimum handling and performance on well-maintained roads. As part of this design, your vehicle has a minimum of ground clearance. • Use cauti ...
Modifications
Do not modify your vehicle or use non-Honda components that can affect its handling, stability, and reliability. Overall vehicle performance can be affected. Always make sure all equipment is pro ...
Reverse Shift Fork Clearance Inspection (M/T)
Measure the clearance between the reverse idler gear (A) and the reverse shift fork (B) with a feeler gauge (C). If the clearance is more than the service limit, go to step 2. ...