Honda Fit: Navigation—Entering a Destination
Enter your destination using one of several methods, then follow route guidance on the map or guidance screen to your destination. You can also perform these steps using


voice control.
1 Press the DEST button.

2 Select Address.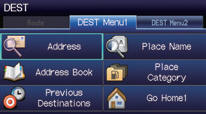 3 Select Street.
4 Enter the name of your destination street and select List if necessary.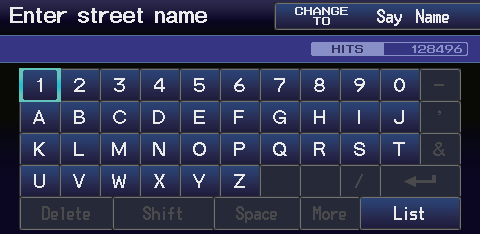 5 Select your destination street from the list.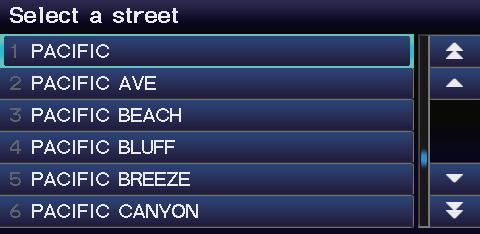 6 Enter the street number. Select OK when finished.
7 If there is more than one city with the specified street, a list of cities is displayed. Select the desired city from the list.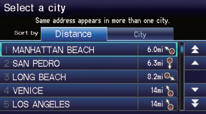 8 Select Set as Dest.
Route guidance to the destination begins.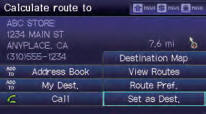 ►View Routes: Choose one of three routes.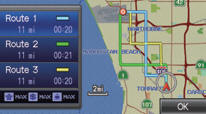 ►Route Pref.: Choose MAX or MIN for the three settings.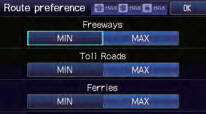 See also:
Exterior Lights System Description
Headlights System Description The headlight system is composed of the MICU, the headlight and dimmer/flash-to-pass switches (inside the combination light switch), the left and right headlights, ...
Registering a Voice Tag to a Speed Dial Entry
PHONE button ► Speed Dial 1 or Speed Dial 2 1. Select a speed dial entry. 2. Select Edit Speed Dial. 3. Select Voice Tag. 4. Follow the prompt to enter a voice tag. Voice tags allow ...
Rear Seat Control Cable Replacement
NOTE: Take care not to tear or damage the seat covers. Put on gloves to protect your hands. Take care not to kink the cable. The left rear seat is shown, the right rear ...