Catalytic Converter System
Warm Up Three Way Catalytic Converter (WU-TWC) and Under-floor Three Way Catalytic Converter (Under-floor TWC)
The WU-TWC and the under-floor TWC convert hydrocarbons (HC), carbon monoxide (CO), and oxides of nitrogen (NOx) in the exhaust gas to carbon dioxide (CO2), nitrogen (N2), and water vapor.
WU-TWC (ATTACHED TO THE CYLINDER HEAD)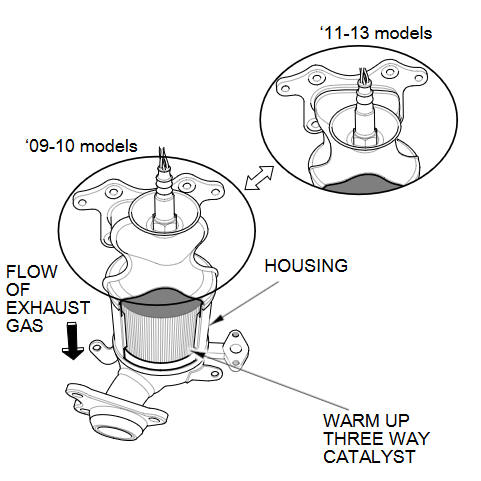 UNDER-FLOOR TWC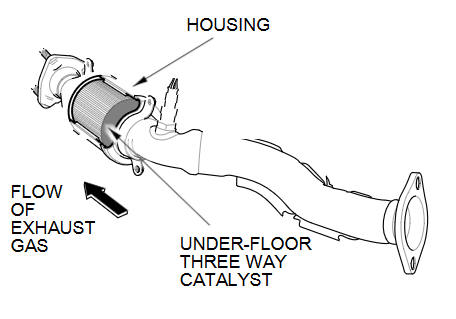 See also:
Transmission Housing Bearing Installation (A/T)
Special Tools Required Bearing Driver Attachment, 72 x 75 mm 07746-0010600 Bearing Driver Attachment, 78 x 80 mm 07NAD-PX40100 Bearing Driver Attachment, 62 x 68 mm 07746-0010500 Driver Handle ...
Tool Maintenance
Follow these instructions to keep the ATF cooler cleaner working properly: Replace the two magnetic nonbypass spin-on filters after every 20 hours of use, based on the hour meter, or when yo ...
USB Adapter Cable
1. Unclip the USB connector and loosen the adapter cable. 2. Install the iPod® dock connector or the USB flash drive to the USB connector. • Do not leave the iPod® or USB flash drive in the ...