Honda Fit: Unverified Area Routing

INFO button
► Setup ►Other ►Routing & Guidance
Receive turn-by-turn map and voice guidance in unverified areas.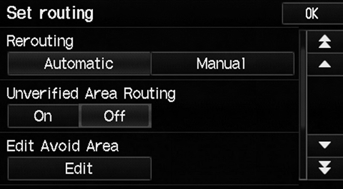 Select On or Off.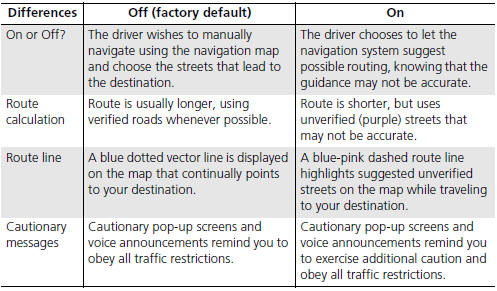 Unverified roads are found in rural areas, and typically include residential streets away from the center of a town. They may not be accurate, and can contain errors in location, naming, and address range.
Unverified roads are shown only when viewing the map in the 1/20, 1/8, 1/4, 1/2, 1, or 2 mile map scales.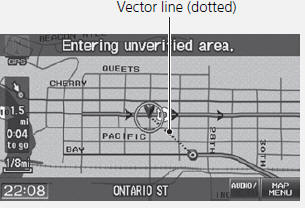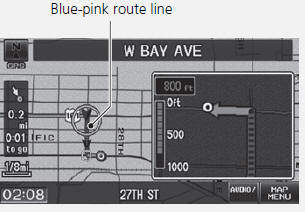 See also:
System Initialization
The navigation system must be initialized if power to the navigation system is interrupted for any reason (e.g., the battery was disconnected). ...
Connecting Rod and Crankshaft End Play Inspection
Remove the oil pump. Measure the connecting rod end play with a feeler gauge (A) between the connecting rod (B) and the crankshaft (C). Connecting Rod End Play ...