Honda Fit: Adding a Waypoint ("Pit Stop")
You can add up to four waypoints along your route.
1 Press the DEST button.
2 Select Waypoint.
3 Select search method.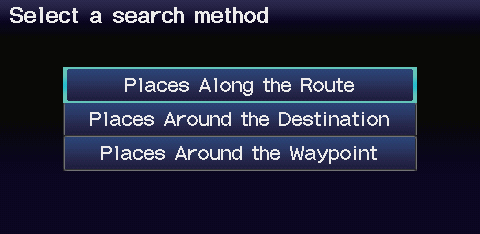 When you select Places Around the Waypoint, select the desired waypoint.
4 Select the icon category and location to add to the destination list when prompted.